The wait finally came to an end. That fateful email slid into my inbox this past Wednesday, holding my destiny. Of course I wasn't going to check it right then, I had too much anxiety for that. Even during the school year, weeks would go by before I checked my test grades, that's just how I am. I planned to check it on Friday after work, so none of my innocent patients would be affected by my results. You're probably thinking I'm being ridiculous, but this was a hope for the best, plan for the worst kind of situation for me. I was too nervous to check it myself, so I chose none other than my older sister to check it for me. This is a common thing for us to do, so I thought I made a good choice. I was wrong.
Let me tell y'all what she put me through.
I call her as I'm wrapping up on Friday and I gave her brackets of scores. I said this is my goal-goal score that I really want (and semi-magically hoping for), this is my real goal score that I'd still be good with, and this is my OK score that I'd still be fine with eventually. Then I asked her to tell me where I am on the scale. And she says to me you're below your OK score. In that moment I began to experience what I'm pretty sure was a panic attack. I started sweating, my heart started pounding, I got light-headed and I said what? I was hoping I misheard her but she continued this for another 10-15 seconds with yeah it's below it but it's not that bad.. and just as I'm questioning my destiny, trying to make sense of what she was telling me, coming to heart-breaking terms with not performing as well as I had hoped to, she says Just kidding you made your goal-goal!
At that point, I believe I had another panic attack, this time falling to my knees (in the hospital…but it was pushing 5pm and the halls were empty). My heart was in my stomach by now and I was just in disbelief. All I could do was just catch my breath, and praise and thank God. Then I had to find some place to sit down before I actually passed out from respiratory alkalosis lol. Half of me wanted to reach through the phone and choke her for that very painful and unwarranted joke, and the other half was too happy to care anymore.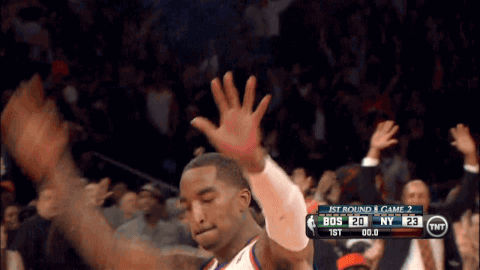 It was finally, officially O V E R! And all of my slaving from before sunrise to after sunset day in and day out–It was worth it. God used me this summer to bring glory to His name and show people what He can do when you place all of your trust in Him. I physically tapped out during my study period, and He took over–giving me the strength to wake up, placing my eyes on what I needed to see, designing my exam, and sitting right beside me while I took it. I would be a fool to take full credit for my success on this exam–an absolute fool. But wow, I must say it feels amazing. Telling my parents the news was funny because they didn't even understand what the score meant. They just were happy that I did well and can finally stop stressing. I think I was starting to scare them because they had never seen me stress so much.
But anyways, thanks again to everyone who kept me in your thoughts and prayers! It's DONE!
Ekene diri Chukwu! (Thanks be to God)