Earlier this week, I was driving to work blasting the new Future project in my car. I typically hype myself up for the day with loud music and in-car karaoke lol. Some days it's gospel, some days it's afro-beat, that day it was hip-hop. It literally wakes me up and gets me in this conquer-the-day mood. So, I drive into the parking lot, park my car, and shut it off just as he was describing his ability to elevate a women saying "came in a dress, you gon' leave in a mink I can promise you that." Before I turned my car off I noted one of my classmates who had parked nearby. I could tell they were trying to see who was inside this car with all the base. I got out of the car, eventually caught up with them at a cross walk, flashed a smile, and with a completely different tone than I had with Future, said "good morning, how are you?" I wondered for a second what they thought of my inner ratchet side they had just been exposed to (I didn't know them that well), but only a second.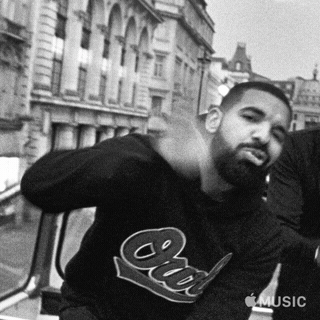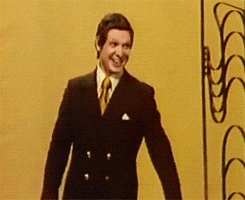 ---
code-switching

noun

the practice of alternating between two or more languages or varieties of language in conversation.
---
As a black person pursuing a profession in healthcare, I mastered code-switching at a young age. My language in the classroom/hospital is very different from that when I'm with my friends or people I'm more comfortable with in general. And it's more than a matter of having manners and home-training. It's about this need to assimilate and not give anyone any reason to think any less of you or put you in a certain category. I honestly don't mind it most of the time. It actually feels good to deliver an eloquent presentation to a room of professionals or colleagues, then afterwards see my friend and say "I killed it right!?" and later get in my car and turn on Tory Lanez. It's like I'm maintaining my sense of self despite gaining a bit of notoriety that comes with moving forward in my profession.
At the same token, there's a code switch between my attendings/colleagues and my patients I see. Many of the patients we see at our public teaching hospital have low health literacy and some barely understand why they even take the medications they're prescribed. I speak to them with a much more layman-but-still-dignified tone. I pay attention to body language in our interactions so I can further explain things without them needing to ask me and feel embarrassed. Especially with minority patients. It can be very difficult after receiving a 5 min speech about their condition from a white physician to now ask questions as if they even wrapped their brains around what was said in the first place. In situations like that it's important that I pay attention and can step up and make the patient's experience a little less daunting by communicating in a more understandable language.
When I'm talking to my friends, there's a whole different language that comes out. If you heard a conversation we were having, you'd be surprised that we were all considered professionals in some respect. I don't mean that we're being profane or anything like that, we're just so silly and half the time we don't even make sense. One minute we're talking about medical knowledge and within the same conversation we talk about the latest @theshaderoom post on instagram. It's great. But that's the beauty of friendship–you're able to bare all with these people.
For me, code switching is a way of life, a way of surviving in this crazy world. At times I enjoy it, and at times it annoys me. But overall, it's a necessary art for pretty much everyone, especially as a minority.
What are your thoughts? Please share!